CYO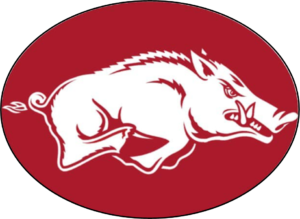 Parish Catholic Youth Organization emphasizes spiritual and social aspects of Christian youth by providing them with spiritual, athletic and social activities. There are two divisions to this program: Jr. CYO and Sr. CYO.
Learn more at http://www.stmatthewcyosports.com/
Or send an email to info@stmatthewcyosports.com
—Jr. CYO
Jr. CYO is for grade school students from grades 5 through 8. This program provides a variety of activities for the students, as well as opportunities for service and social events. There are many boys and girls athletic teams representing St. Matthew Parish. These are coached by members of the parish and are under the supervision of the CYO Board.
—Sr. CYO
Sr. CYO is open to High School students from St. Matthew Parish. This program involves students in parish activities, sports, service opportunities, and liturgies.

Coming soon: Info on Children's Choir 2022-2023
Rehearsals will be every Wednesday, in the lower church, from 4PM-5PM.
4th to 8th Grade Saint Matthew School students, as well as CCD children, and parishioners from Saint Matt's that attend another school, are welcome to join this parish choir.
Children must be dropped off and picked up on time.
Please forward any questions about the choir to vanessa.turchi@gmail.com, or call 215-333-0585 ext. 130.

Coming soon: Info on CSC 2022-2023
Saint Matthew Parish Community Service Corp for Youth (CSC)
6th to 12th Grade Welcome!
Once a month, we will have a meeting to discuss and sign up for service opportunities in and around our parish.
Our remaining meetings in 2022 are:
Thursday, January 20th – 4PM-5PM
Thursday, February 17th – 4PM-5PM
Thursday, March 17th – 4PM-5PM
Thursday, April 21st-4PM-5PM
Thursday, May 19th – 4PM-5PM
E-mail Vanessa at vanessa.turchi@gmail.com, or call 215-333-0585, if you would like further information in regard to the CSC and how your child can acquire service hours throughout the year.