Click the Razorback to go directly to St. Matt's CYO website.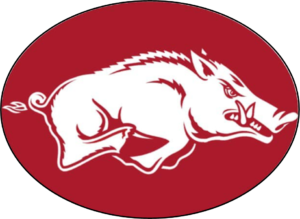 Parish Catholic Youth Organization emphasizes spiritual and social aspects of Christian youth by providing them with spiritual, athletic and social activities. There are two divisions to this program: Jr. CYO and Sr. CYO.
Learn more at http://www.stmatthewcyosports.com/
Or send an email to info@stmatthewcyosports.com
—Jr. CYO
Jr. CYO is for grade school students from grades 5 through 8. This program provides a variety of activities for the students, as well as opportunities for service and social events. There are many boys and girls athletic teams representing St. Matthew Parish. These are coached by members of the parish and are under the supervision of the CYO Board.
—Sr. CYO
Sr. CYO is open to High School students from St. Matthew Parish. This program involves students in parish activities, sports, service opportunities, and liturgies.