Outreach
The Outreach Ministry is dedicated to performing various good works for people within our parish. Some of the services are:
Junior Community Service Corps (JCSC)
Click to go to the JCSC page.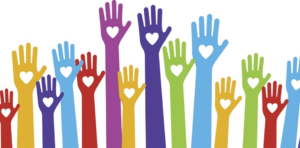 Uniform Drive
Used school uniforms are donated and made available to families.
Clothing Drive
Conducted twice a year to benefit the St. Vincent DePaul Society.
Parish Toy Mass
A parish Mass held each year on or near the Feast of St. Nicholas. Parishioners place their donations of new, unwrapped toys on the altar. These toys are made available to our parish families who are in need of our support.  The date of the next Toy Mass will be announced soon!